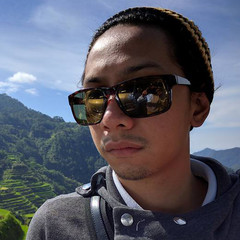 Ejeet Espiritu
Environment/Character Artist
Taguig, Philippines
Summary
Over 8 years experience working on various types of 3d art. This includes animation studios, mobile games, 3d printing and now currently working on AAA gaming company as a game developer/3d artist/sublead.
Has a good communication skill and works very well
with the team.
Good sense of Art direction and is able to adapt to sudden changes.
Experience in training and giving art feedback to provide art and team skill improvement.
Provides quality art result of the following :
- Props/Character/Environment
- Texture
- Level Art
Skills
Concept Art
3D Modeling
Texturing
Software proficiency
Productions
Video Game

Assasin's Creed III

Year

2019

Role

Texture Artist

Company

Ubisoft Philippines

Video Game

Skull and Bones

Year

2019

Role

3d Artist/Sub Lead

Company

Ubisoft Philippines

Video Game

Assasins Creed Origin

Year

2017

Role

3d Artist

Company

Ubisoft Philippines

Mobile Game

Bleach Brave Souls

Year

2015

Role

Senior Lead Modeler

Company

Klab Cyscorpion

Video Game

SIMS 4

Year

2013

Role

Props Artist

Company

Electronic Games
Experience
Intermediate 3D Artist at Ubisoft Philippines

Philippines

Senior Lead Artist at Klab Cyscorpion

Makati, Philippines

3d Artist at LadyLuck Digital Media

Philippines

August 2012 - August 2013

3D Generalist at Holycow Animation Studio

January 2011 - January 2012